Bring Your Idea To Reality
Designer & Manufacturer of Perfume Bottle Packaging
Professional High-End Customization
GP BOTTLES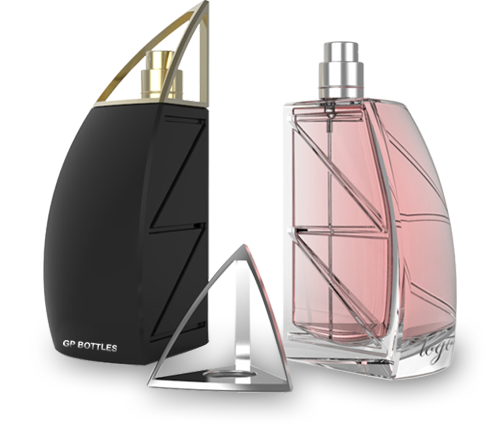 GP Bottles - Complete Perfume Packaging Solutions
GP Bottles, a young and international brand, which belongs to China based company Hangzhou Dahuan Technology, is activing in the design, research, development, manufacturing glass bottle, cap, sprayer and other accessories of perfume packaging for global partners.
On account of the different material and processing for different components, it's not easy to purchase with one supplier. Therefore, GP Bottles is founded to unite quality manufacturers located in China to manufacture refined perfume packaging.
As the co-founder of GP Bottles, Mr.Ben has been involving in the industry of perfume packaging manufacturing for over 12 years. GP Bottles pursue the competitiveness on creative, quality control, technology and sustainable development.

Complete quality control system start from glass perfume bottle design
go through whole project.

GP Bottles has been providing deep finish decoration service for perfume bottles packaging, including color coating (transparent coating, semi-transparent coating, bottom coating, non-transparent coating, rubber coating-soft touch, partial coating, gradual coating, matte coating, inner coating), silk screen printing, hot stamping, sleeve coating , vacuum plating, decal, heat transfer printing, water transfer printing, laser engraving, UV printing, frosting, fire-polishing, hand polishing etc.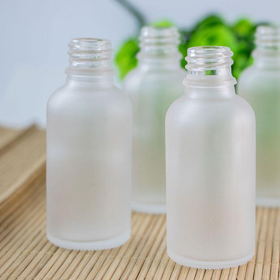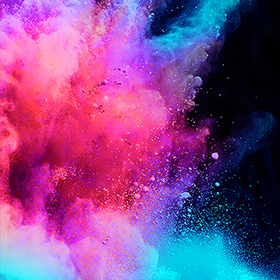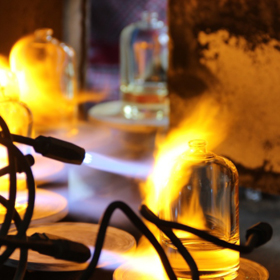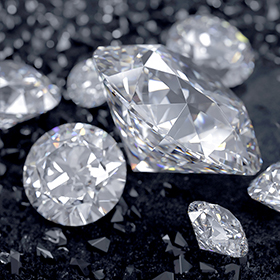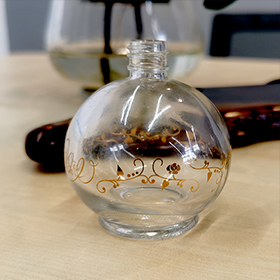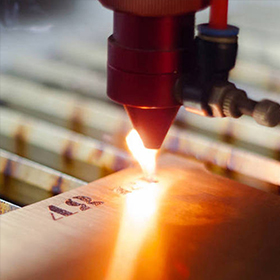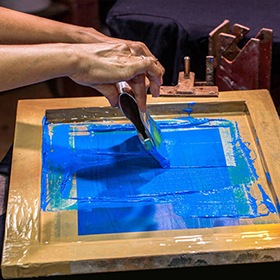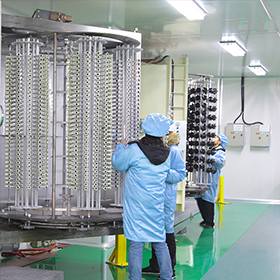 GP Design and Development
What's the molding processing?

A: GP Bottles makes high-end steel mold for glass perfume bottle, perfume cap. Before actual production, we will make a test mold to produce samples for approval, after approval, we will make the production mold. That means we can check the producion problems with the testing sample, and adjust the mold without much more cost.
How long dose it take to get from idea to mock-up?

A: GP Bottles has complete design precedure of perfume packaging, it takes around 10~15 working days to get actual mock-up sample after confirming the design of one set perfume packaing including bottle and cap.
What's the proccess of perfume packaging customize design?

A: The goal is to match up the style of perfume designs, GP Bottles design perfume packaging to catch the soul of perfume, and to present first image of a perfume, it's import to attract the eyes of customer by visual impact. We can go to following steps to understand the process of GP Designs.
What's the MOQ of your product?

A: MOQ for glass perfume bottlesFor public mold of glass perfume bottles, the MOQ is 30,000 pcs for one item, and 10,000 pcs per design of finishing processing. GP Bottles provide LOW MOQ service for customized glass bottle and limit item. Consult us for more informations.MOQ for perfume capsThe MOQ of perfume cap is 10,000 pcs for one item.GP Bottles provide LOW MOQ service for customized perfume cap and limit item. Consult us for more informations.
How do you control the quality?

A: GP Bottles has thorough quality control system start from designing."Quality first" is one word which is always mentioned by China supplier, it's a slogan of China factory, that's ture.As one of the largest market all over the world, China would be the first purchase choice for international trader.
What's the delivery time?

A: Delivery time for glass bottlesIt takes 45~60 days to finish one order for glass perfume bottles, stocks available for some models. We can provide you the exisiting production plant to select bottle if you have a urgent delivery time.
GET START CUSTOMIZE JOURNEY
Consult us in below form or email to have a fast quote
Name:

Mr.Ben Li
Tel:

86-18057174708
Email:
WhatsApp:
Address:

Room 1603-1604 Yifeng Times Mansion, Hangzhou, China
GET START CUSTOMIZE JOURNEY
Consult us in below form or email to have a fast quote